Meet Dr. Sonya Spencer
A Lifetime of Chiropractic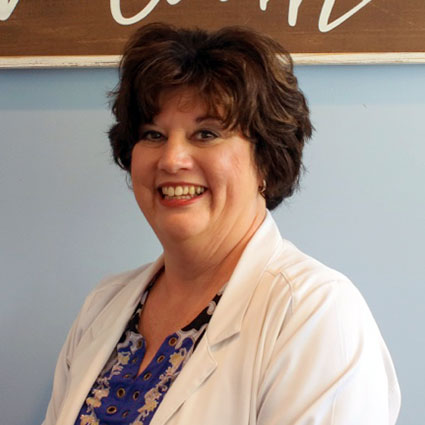 At the age of 19, Mississippi native Dr. Spencer began her chiropractic career as a chiropractic assistant. Over the nine years that she worked in that practice, the chiropractors encouraged her to go to chiropractic college and become a chiropractor herself. She eventually took their advice and attended Life University College of Chiropractic in Marietta, Georgia, graduating with honors in 2000.
After graduation, Dr. Spencer returned home to Mississippi to practice. Hurricane Katrina altered her trajectory for a time, and she moved to Arizona for five years. In 2011, she moved back to Gulfport and opened Spencer Chiropractic. We have been located in the same place ever since.
Facilitating Transformations
Dr. Spencer loves helping people achieve their health and wellness goals, and it's incredibly rewarding to see lives change as a result of freeing up the nervous system. She is passionate about helping people understand the power of their own body to heal when interference is removed. She encourages people to have patience with their bodies—they didn't get this way overnight, and they won't get better overnight—and she loves seeing that patience pay off with long-term results.
Patients find Dr. Spencer friendly, personable and easy to talk to. Her warmth comes from her genuine care for each individual, and for humanity as a whole. Her mission is to raise up the world, one person at a time.
Evolving Healthcare
So much more is known about the nervous system now than in 2000, when Dr. Spencer graduated from chiropractic school. She is fascinated by these developments and continues to pursue training in cutting-edge technologies such as Class IV Laser therapy, Spinal Decompression and Piezo Wave therapy. Everything we've learned about the nervous system continues to validate the importance of chiropractic care in optimizing the nervous system to help the body heal from within.
EXPLORE OUR SERVICES
Away From the Office
Dr. Spencer is never bored! She loves spending time with family, walking around in nature, dancing, exercising, taking classes, going on meditation retreats, cooking, and reading.
Schedule Today
Contact us today to book an appointment.

Dr. Sonya Spencer | (228) 575-8660