New Patients at Spencer Chiropractic
At Spencer Chiropractic, we take all the stress out of visiting a chiropractor! We'll guide you through the whole process. All you have to do is be ready to talk about what's been bothering you.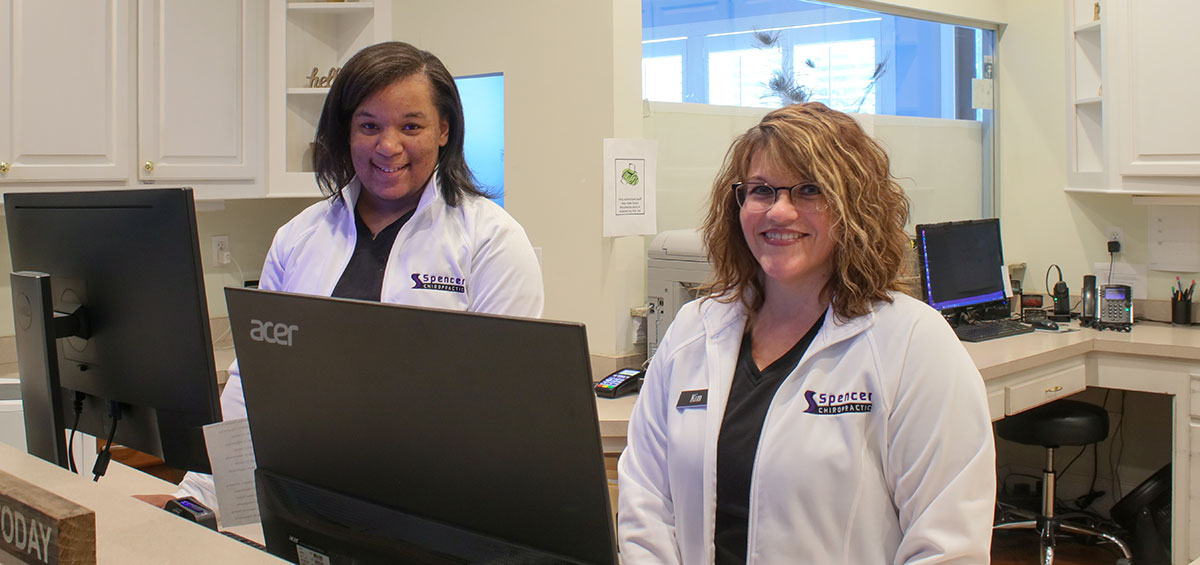 Your First Visit
When you enter our soothing space, our friendly front desk staff will greet you with genuine southern hospitality and make you feel at home. If you haven't completed your forms online, they will give you the paperwork to complete.
Then you'll meet with Dr. Spencer, who will talk with you about your health history and what has prompted you to seek our care. She may ask you some questions to help clarify what you hope to achieve in terms of your health. Then she'll conduct a thorough examination.
Each patient is unique, and your care is tailored to your specific needs and objectives. If X-rays are needed, we will take those on-site.
Please plan on being with us for about one hour for this visit (longer if you need to complete the forms here).
Your Second Visit
At your second visit, Dr. Spencer will go over everything she found in your examination and explain why you're feeling the way you do. She'll lay out her recommendations for care going forward, and our staff will explain all of the costs and insurance information so you can make an informed decision. You can decide whether or not to move forward with your care at this point.
Schedule Today
We are in-network with many insurance plans, including Medicare, Blue Cross Blue Shield, Aetna, and SAS. We also accept all major credit cards, Health Savings Accounts (HSAs) and CareCredit®. Contact us today to book.
CONTACT US

New Patients at Spencer Chiropractic | (228) 575-8660